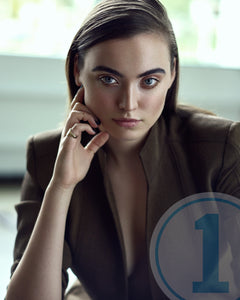 10 styles for incredible skin tones and dynamic color grading
Initially developed in collaboration with the team at Capture One, these styles are geared towards portrait, fashion and beauty images, but work on a variety of genres. The pack contains 4 color grade, 1 black and white, and 2 skin tone correction styles that can easily be adjusted by layer opacity. Also included in this updated package are three bonus styles, 2 for color and 1 for black and white. The skin tone correction styles are particularly useful for fixing the two most common issues of skin tone cast and are designed to be applied prior to your retouch in order to start with a neutral base. The remaining styles are meant to be applied at the end of your retouch to give a subtle yet dynamic color grade to your images. The video below will give you a better idea on how you can use this pack to its full potential.
This style pack will work for Capture One version 10 and up. 
My goal in creating these styles was to focus around the colors that resonate with me across a variety of shooting scenarios. I'm typically drawn towards strong yet refined contrast as well as complementary colors, and so that's what these styles really focus on and draw from. Rather than aim for extreme variances, I wanted to keep them all within the same family so each one feels like a natural progression as you explore them on your own images. Whether you use these styles as a starting point for your own inspiration, or as a final color grade, they're certain to become a staple in the your workflow and stand the test of time.
Sample Styles
Although the above video will serve as the best example of these styles, below you will find a preview of what is included in the pack. Note that all styles can be applied as a separate layer and therefore the opacity and intensity of the style can be adjusted to taste. 
Skin Corrector - Yellow/Green Cast
Reduces a commonly found yellow/green cast within the skin to a more pleasing neutral tone. The intensity can easily be adjusted by reducing the layer opacity that the style is applied to (see video above).
Skin Corrector - Magenta/Red Cast
Similar to the above, this style targets skin tones that are too red or magenta in nature. Both correctors can even be applied in combination by adding them to separate layers and adjusting their respective opacity until a desired tone is reached. 
Studio Chill Style
Studio Warmth
Cool Summer Style
Retro Summer Style
Black and White Portrait Style
Bonus Styles
As part of the updated pack, three additional styles - 2 color and 1 black and white are included to give you an broader range of grading options.
Cooldown
Retro Pop Style
Also includes an additional high contrast B&W bonus style.