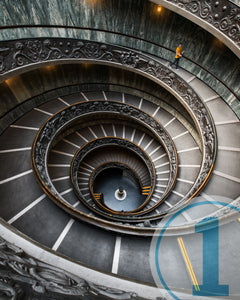 21 styles to make your landscape and architecture images pop
Unlike the editorial and B&W portrait style packs, this extensive set of capture one styles is not meant for people, and instead designed specifically to work across a broad range of landscape and architecture images. In addition to 14 eye catching color styles, there are 7 B&W presets that create contrast across a variety of input colors to result in an image that is bold and dynamic

This style pack will work best in Capture One 10 or greater and is not dependent on any features from Capture One 20.
My goal in creating these styles was to build a set of landscape styles that was cohesive yet distinctly different. Since landscapes and architecture shots can vary greatly depending on location and time of day, I have made this pack the largest yet, to accommodate a wide variety of shooting scenarios. 
Styles Included:

B&W Color Contraster (7 styles)

Color Architecture (4 styles)

Green Scene

Color Night Scene (3 styles)

Color Punch (6 styles)

As previously mentioned, the B&W color contraster set will create contrast based on a set of input colors so the appropriate choice will depend heavily on the specific scene. For this reason there are 7 different options in order to find one that works best for your particular shot. 
The color architecture styles - as the name suggests - are geared towards architecture images, but as seen in the above video, they are equally well suited to landscapes and cityscapes under the right conditions. 
The green scene style is designed to punch up any scene dominated by greenery and make the highlights within it truly shine and take on extra depth. 
The three night scene styles are geared towards images shot at night that are heavily dominated by deep blues and magentas and aim to provide a bit of extra color separation on what is often a fairly flat and uniform colored scene. 
Lastly, the six color punch styles are meant to make the colors pop across your images and are designed to be more broad and universal in nature. I'm certain you'll find a few favorites among these, but each one will shine within different scenes. 
Given the size of this pack, providing image samples is rather difficult, so the best way to explore the styles offered is to watch the above video where we apply them to a wide variety of images.