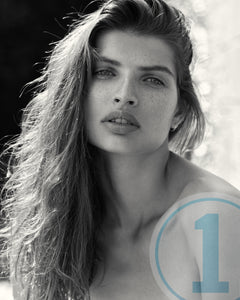 15 Presets to make your B&W images look incredible
As an avid fan of B&W photography, I wanted to create a set of styles that are eye catching across a wide array of images. These styles are geared towards portrait, fashion, wedding and beauty images, but work on any genres as they are not tied to any one look or lighting. The pack contains 15 styles with 10 pure B&W and 5 split tone variations. The video below will give you a better idea of what the styles look like and how you can use them to their full potential.
This style pack will work best in Capture One 10 and is not dependent on any features from Capture One 20.
My goal in creating these styles was to focus on timeless black and white treatments that will serve to emphasize your subjects being captured and give you a broad spectrum of starting points for creating incredible looking images. 
Styles Included:

Clean 1, Clean 2, Clean 3

High Contrast 1, High Contrast 2

High Key 1, High Key 2

Skin Darken 1, Skin Darken 2, Skin Darken 3
Split Tone Cyan 1, Split Tone Cyan 2
Split Tone Yellow 1, Split Tone Yellow 2, Split Tone Yellow 3
As the name implies, the clean styles are just clean B&W treatments without going excessive on contrast or stylization. The high contrast styles - as the name implies - increase contrast across highlights and shadows. The high key looks will brighten the image across the mids and shadows while deepening the blacks. The skin darkening styles target skin tones to make them more dramatic. This is particularly helpful for subjects with freckles or blue eyes as it serves to emphasize such elements. Split tone cyan and split tone yellow styles inject cyan's and yellows into the highlights and mid tones respectively. The split tone yellow in particular is a very subtle color cast but yet it's enough to make these some of my favorites within the pack.